Table of contents
There are many reasons to start a website. Some want to share their passions, others look for a way to increase their business, others do it for fun. But many become webmasters to earn an extra income online.
Nowadays everyone can start a successful website without having to own any technical knowledge. The good news is you really can learn how to start a successful blog by yourself. Just know how to take advantage of the amazing, powerful and easy-to-use opportunities at your disposal combined with a bit of imagination and determination.
In this contribution, we'll cover the following topics: Choosing the right blogging platform (most likely WordPress), buying a domain name, signing up for a reliable (and cheap) web hosting provider. Installing WordPress, adding content, blog settings, promoting the website.
1) Choose the right platform:
There are a lot of possibilities to create a blog / website, some solutions are Blogger (a free blogging platform), Wix (an easy yet powerful website builder), WordPress.com (an online service, not to be confused with WordPress.org ), Shopify (for online shops) and WordPress.org (the WordPress open source software). This step-by-step tutorial will provide directions on how to publish a website using the open source software with a web hosting service. Compare WordPress.com Vs WordPress.org.
There are many ways to start a website or blog, the most obvious choice is WordPress (we mean WordPress.org), for a number of good reasons, here are some:
It's extremely popular, which means it's a trusted platform .
A very large community develops it and improves it.
It's a free and open-source platform.
It's fast.
It's fully customizable and gives complete control and flexibility to every aspect of your website.
It's supported by major web host (see below)
You can use it for personal blogs and any other kind of website, many big organizations use it to power large, high traffic websites.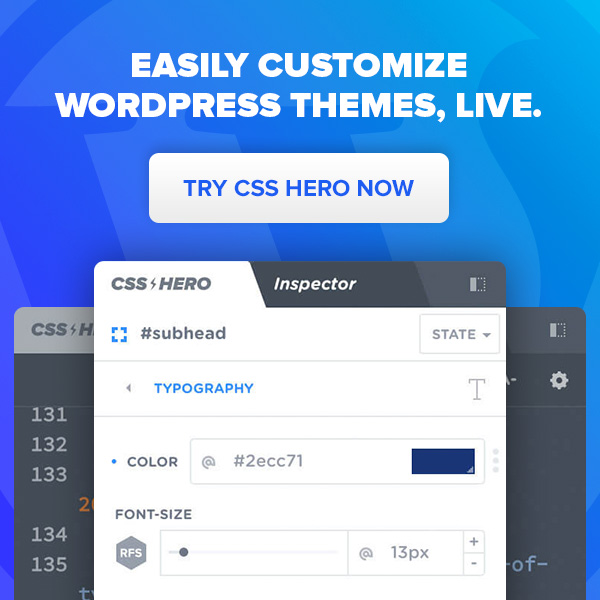 2) Select and register a domain name:
A domain name is the address of your blog/website that will appear in the address bar of the browser.
Choose a unique, easy-to-remember domain name. Your blog's name should the same as your domain name. Select a popular domain name extension, such as .net or .com.
Domain names can be purchased from reputable registrars, we recommend Namecheap which is one of the biggest in the world, and as the name suggests, they are really cheap.
Since you need a web hosting plan to set up a WordPress blog, the easiest way to purchase a domain name is indeed through your web host provider (see next step).
3) Choose a reliable web host provider:
WordPress itself is free, but to take advantage of its flexibility and the endless possibilities of customization, however, you need to sign up with a hosting company, luckily shared hosting plans are quite affordable.
WordPress.org currently recommends these three web host companies: Bluehost, Dreamhost and Siteground. These are definitely among the best companies in the world, which allow you to install the blogging platform in a single click and provide all the necessary assistance.
In addition to these companies, there are some others that deserve attention, such A2 Hosting (for the best performance) and Hostinger (incredibly cheap yet reliable).
4) Install WordPress
Installing and setting up WordPress is easy and your web host will provide you a simple process to add the basic information about your website and installation will happen on autopilot. Otherwise you can ask customer support to install it for you. Remember to select the "https://www" protocol, and to install an SSl certificate by selecting the SSL/TSL status icon in the security section of your control panel. The Run AutoSSL feature will install the certificate on your domain and subdomains.
5) Customize your Website Design
By default, your new website will look bare and essential. Luckily, you can easily change the look of the site and the way readers interact with it choosing an appropriate theme.
There are thousands of free and premium WordPress themes available on the web and they are easy to install. Generally the premium ones have a better code, are faster and are more customizable. In addition they have a customer support and detailed documentation, and are updated frequently.
Some of the best premium WordPress themes are provided by StudioPress (the creators of the world-famous Genesis framework), Elegant Themes (Divi and the Divi Builder) and Theme Forest.
6) Add plugins and widgets
Plugins make the WordPress platform flexible and powerful. In the WordPress repository there are more than 50,000 plugins to choose from, they are extensions that allow you to add any type of functionality to your website.
Some of them can be considered essential and every webmaster should install them, regardless of site type. They are:
Yoast Seo: A powerful All-in-One seo tool that offers many features to help you rank higher in search engines. The free version is good for most webmasters.
Google Analytics for WordPress: Google Analytics is a key service to learn about the statistics of your site and to understand the behavior of visitors. With this plugin you can easily implement the tracking code on your site.
WP Super Cache: This plugin generates static html pages from your blog. Visitors will see these cached pages so your website will load faster using fewer server resources.
Jetpack: Developed by Automattic, the company that's behind WordPress.com. This multipurpose plugin adds a lot of interesting features that perform the tasks of many other third-party plugins put together.
Wordfence Security: One of the most popular WordPress security plugins.
UpdraftPlus: A backup tool for WordPress that is able to make automatic backups on a regular basis and save them on a cloud storage service.
To get these plugins, in your WordPress dashboard simply go to "Plugins → Add new", you can either browse all available plugins or type the name of the plugin in the search box.
Widgets are small blocks with content that appear in pre-established areas, typically sidebars, footer or any other area depending on your active theme.
If you want to give your new site a custom look, there are many more options available. Just go to "Appearance → Customize", and from the right menu you can adjust, for example, the font settings, the main colors, header, menus, and so on.
7) Add Content to Your Website
Some important pages to add to your new blog are:
Homepage: By default, this page will display your most recent posts. But if you want to use a static page just go into Appearance → Customize → Homepage Settings
Contact Page: A page with a contact form to let visitors to contact you. You can use Jetpack (a plugin mentioned above) to create a contact form, or the WPForms plugin.
About page: A page describing what your site is about.
Legal Pages: Page s such as Terms of service, Privacy Policy, Cookies Policy… To make your website legally compliant
Creating a page is as simple as creating a post, in the right menu of your dashboard just go to Pages → Add New
Similarly, to add a new blog post simply go to Posts → Add New. Then add a title and the main content. In the right bar you can include your post in the categories you've created and add Tags. You can also add a featured image that will display in your blog and archive pages.
Now that your site is online, you need to attract visitors who are interested in your content. To get started, you can optimize SEO and take advantage of social channels.
This page is also available in: Italiano